The Collaborative Cities for Collaborative Entrepreneurs (City4coEN) project held its Steering Committee meeting on Tuesday, 16 January.
In the first part of the afternoon, project promoter Tom Dedeurwaerdere introduced the project, outlined the team's view of the collaborative economy and the work conducted to date.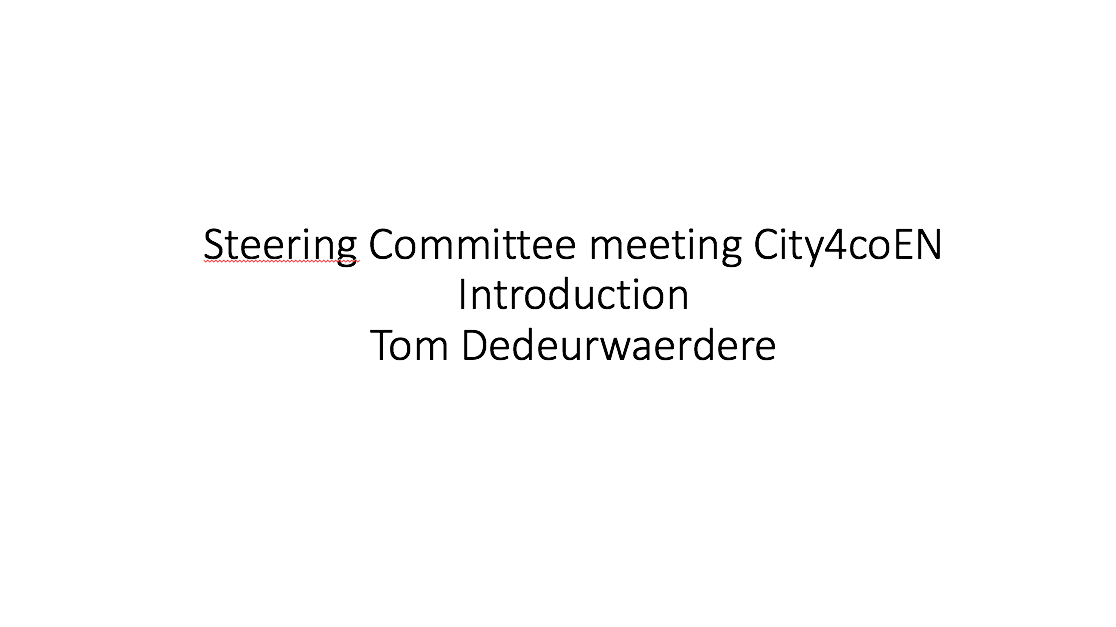 Researchers Elisabetta Severi and Louise Lambert respectively presented the mapping of collaborative initiatives in the four sectors of interest (mobility, food, housing and object-sharing) in Brussels and their organisational and economic models, based on the typology developed by Nyssens & Defourny (2017).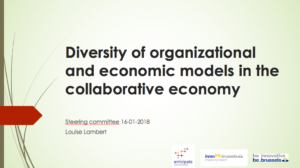 The policy brief that provides further background on this theoretical framework, previously presented at the stakeholder workshop on 4 October 2017 can be dowloaded here.
Karen Brabant presented two key terms that are crucial for understanding sharing practices and the potential for the collaborative economy to achieve achieve greater sustainability: agency and sociability.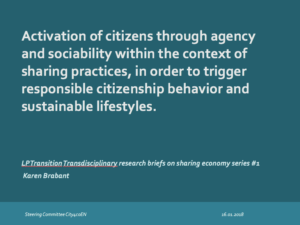 For further reading on these concepts and examples in the Brussels-based collaborative economy, the relevant policy brief can be accessed here.
Anne-Grace Kleczewski discussed the legal liabilities of collaborative providers and the challenges presented by the current legal vacuum in this respect.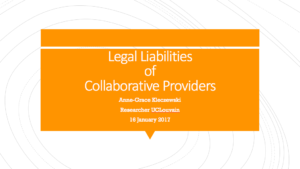 The second part of the meeting addressed policy measures that aim to support the collaborative economy. After a brief overview of results collected through interviews with representatives of public administrations, the participants of the Steering Committee meeting contributed, in true collaborative fashion, to completing the list of measures (in Belgium or inspired from abroad).
City4coEN is research project financed by INNOVIRIS and led by UCLouvain, USaint-Louis Bruxelles, KU Leuven and Odisee. Other relevant documents relating to the project are a preliminary report on the multi-criteria assessment: Report #1 Preliminary Assessment