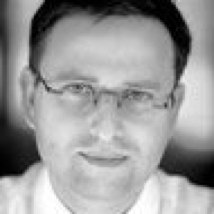 Filip Dorssemont has a PhD in Law (Antwerp University,2000). His thesis was about the legal status of trade unions and their freedom to collective action in Belgium, France, the Netherlands and Germany. He was a researcher and a lecturer at Utrecht University (2002-2008). In 2008 he obtained a Ulysses scholarship from the FNRS to do research and create a research group at the University Catholique de Louvain (UCLouvain). He holds a chair on Labour Law as professeur ordinaire at UCLouvain.
filip.dorssemont@uclouvain.be
Full Professor of Labour Law at UCLouvain
Academic member of CRIDES
UCLouvain - JURI
Place Montesquieu 2/L2.07.01
1348 Louvain-la-Neuve
Projects
Transnational Trade Union Rights Working Group (ETUI)
Working in the era of digital platforms, challenges and opportunities: A study in social law.
Research Areas
European labour law Belgian labour law Fundamental rights of workers Strike law
Links