Member page for: cwattecamps
You are here:
Home
/
Céline Wattecamps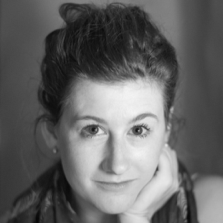 About
Céline Wattecamps
Céline works as a teaching assistant and a PhD candidate at the Université catholique de Louvain, where she obtained her law degree. She specialized in labour and social security law at the Université libre de Bruxelles. She started her career by working as an employment lawyer during 6 years at the Barreau de Bruxelles.
Going back to the university has been the perfect opportunity for her to engage in the stimulating and international world of scientific research. Celine became passionate about labour law because of its focus on human relationships and dynamic nature. She likes to explore work and employment related questions from a legal point of view complemented by an interdisciplinary approach.
Her doctoral research focusses on the issue of regulating crowd work in labour law. Céline's work seeks to answer the following question: given the fact that recent labour law reforms have been instituting an increasing number of atypical forms of employment, does law contribute to improve protection of workers who live particular employment or work situations, or on the contrary, to legitimate a certain insecurity?